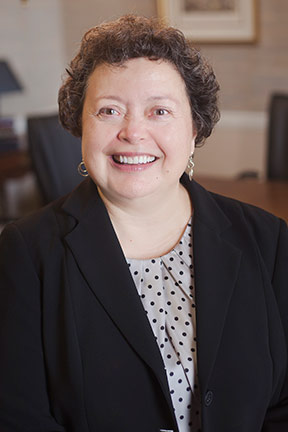 Shirley M. Fawley, Partner
The Tower at 1301 Gervais Street, Suite 900
PO Box 11367
Columbia, SC 29211-1367
Phone: (803) 254-4035 | Fax: (803) 771-4422
sfawley@hmwlegal.com
Education
Bob Jones University, B.S., Home Economics (1973)
Winthrop College, M.A.T., Family and Child Development (1974)
University of South Carolina, Ph.D., Elementary Education (1979)
University of Dayton School of Law, J.D. summa cum laude (1996)
Professional Information
Shirley was admitted to the South Carolina Bar in 1996 and to the District of Columbia Bar in 1998. While in law school, she served as managing editor of the University of Dayton Law Review, was selected as Outstanding Female Graduate, and was a member of the Dominick L. Gabrielli National Family Law Moot Court team. Shirley has practiced with the firm since her graduation from law school. She is a member of the NSBA Council of School Attorneys and the South Carolina Council of School Attorneys. Shirley has served as an associate professor for the University of South Carolina teaching courses on school personnel, the principalship, school law, and the superintendency. She is admitted to practice before the state and federal courts of South Carolina and the Fourth Circuit Court of Appeals.
Practice Areas
Shirley practices in all areas of school law, with an emphasis on personnel, board-superintendent issues, student matters including student discipline, policy development, and procurement. She also is involved with appellate work, both in state and federal courts.
Shirley has handled all types of personnel grievances and teacher dismissal hearings before school boards. She has counseled districts on personnel and student matters in the early stages prior to litigation and assisted many school districts in revising and updating policy manuals. Additionally, Shirley has worked with school boards in conducting numerous superintendent searches, superintendent evaluations, and handling other board-superintendent matters. She has also negotiated and prepared construction contracts and related documents and has handled bid protests and appeals against the awarding of requests for proposals.
Personal Background
Shirley is a graduate of Richland School District Two Schools. Before attending law school, she served as an assistant superintendent and as a principal in several public school districts in South Carolina, including Lexington County School District One, as an administrator at the State Department of Education, and as a part-time professor at the University of South Carolina. Shirley has three sisters, all of whom have retired from the public schools of South Carolina.