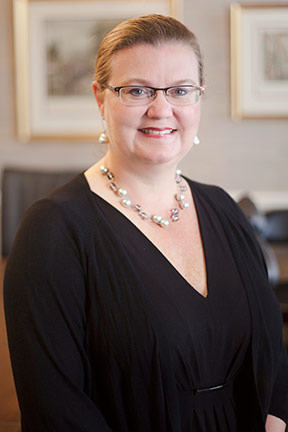 Allison Aiken Hanna, Partner
The Tower at 1301 Gervais Street, Suite 1400
PO Box 11367
Columbia, SC 29211-1367
Phone: (803) 254-4035 | Fax: (803) 771-4422
ahanna@hmwlegal.com
Download vCard
Education
University of South Carolina, with honors from the South Carolina Honors College, B.A., Government and International Studies, magna cum laude (1995)
University of South Carolina School of Law, J.D. (1998)
Professional Information
Allison was admitted to the South Carolina Bar in 1998. While in college, Allison was a Carolina Scholar and was admitted into Phi Beta Kappa, Mortar Board, and Omicron Delta Kappa honor societies. She also worked in the office of the president at the University of South Carolina, attended a German language school in Lichtenfel, Germany, and participated in an extended Congressional internship in Washington, D.C., all while attending the University of South Carolina Honors College. While in law school, Allison was a Carolina Legal Scholar and served in the leadership of the Student Bar Association. Allison has taught at Anderson University, conducting Masters-level courses in the area of school law for school administrators. Allison is a member of the NSBA Council of School Attorneys and the South Carolina Council of School Attorneys. She is admitted to practice before the state and federal courts of South Carolina and the Fourth Circuit Court of Appeals.
Practice Areas
Allison works in all areas of school law, with an emphasis on personnel, student matters, board/superintendent evaluations and relationships, the Freedom of Information Act, accreditation issues, and policy matters. Allison also works with public charter and independent schools in South Carolina as they navigate the relevant and applicable state and federal laws.
Allison has handled numerous student discipline hearings held before hearing officers, school boards and appellate courts. She has also handled teacher dismissal hearings before school boards, and has represented school districts in employment based complaints filed with the Equal Employment Opportunity Commission and the State Human Affairs Commission. Allison regularly works with the U.S. Department of Education Office of Civil Rights to investigate and address complaints on a variety of topics. Allison has successfully defended school districts in jury trials for claims brought regarding such matters as student assaults and injuries. In addition, she speaks frequently on various school law topics and provides in-service trainings for administrators, teachers, and other school employees in many subjects, including employment matters, social networking, sexual harassment, and student matters.
Personal Background
Allison is an honor graduate of Anderson County School District Five schools, where she was a National Merit Scholar, Palmetto Fellow, and Robert C. Byrd Scholar. She also attended the South Carolina Governor's School for Academics summer program. Allison and her husband have three children, two of whom attend school in Richland School District One.