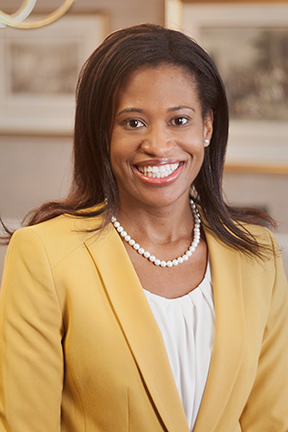 Jasmine Rogers Drain, Partner

The Tower at 1301 Gervais Street, Suite 1400
PO Box 11367
Columbia, SC 29211-1367
Phone: (803) 254-4035 | Fax: (803) 771-4422
jdrain@hmwlegal.com
Download vCard
Education
University of Virginia, B.A., Sociology, with distinction (2002)
University of Tennessee School of Law, J.D. (2006)
Professional Information
Jasmine was admitted to the Georgia Bar in 2006 and to the South Carolina Bar in 2007. While in law school, Jasmine clerked for the Tennessee Board of Regents and the Georgia Office of Attorney General, served on the University of Tennessee Pro Bono Executive Board, and worked as a graduate assistant for the Office of Equity and Diversity. Jasmine is also a 2010 graduate of the Riley Institute Diversity Leaders Initiative and a member of the Leadership Columbia Class of 2012. She is also a member of the NSBA Council of School Attorneys and the South Carolina Council of School Attorneys. Jasmine is admitted to practice before the state courts of Georgia, the state and federal courts of South Carolina, and the Fourth Circuit Court of Appeals.
Practice Areas
Jasmine works primarily in the areas of school and employment law, with an emphasis on all types of litigation, student matters, and personnel matters.
Jasmine has defended many types of employment and personal-injury lawsuits in state and federal courts, obtaining numerous favorable verdicts and summary dismissals before trial. Jasmine also frequently handles student discipline hearings/appeals before school hearing officers and/or school boards and provides ongoing counsel to school districts addressing various student matters. In addition, Jasmine assists school districts in handling complaints filed with the Equal Employment Opportunity Commission, the State Human Affairs Commission, and the Office for Civil Rights.
Personal Background
Jasmine grew up in Gate City, Va., is a graduate of Scott County Public Schools, and comes from a family of educators. Prior to retiring, both of Jasmine's parents taught in Virginia public schools for more than thirty-five years. Jasmine and her husband, Marcus, live in Lexington-Richland School District Five and have two daughters who attend school in that district.