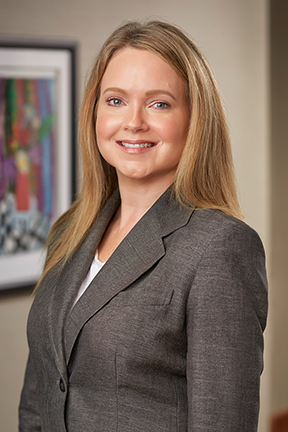 Kimberly Kelley Blackburn, Partner
The Tower at 1301 Gervais Street, Suite 1400
PO Box 11367
Columbia, SC 29211-1367
Phone: (803) 254-4035 | Fax: (803) 771-4422
kblackburn@hmwlegal.com
Download vCard
Education
College of Charleston, B.S., Elementary Education, cum laude (1994)
University of South Carolina Arnold School of Public Health, M.S.P. + 30, Speech Pathology, Certificate on Long-Term Rehabilitation of Communication of Brain-Injured Patients (1997)
University of South Carolina School of Law, J.D. (2005)
Professional Information
Kim was admitted to the South Carolina Bar in 2005. While in college, Kim was admitted to Omicron Delta Kappa and was selected to participate in the Accelerated Schools program for student teaching. While in law school, Kim was an Associate Editor-in-Chief of The South Carolina Law Review, Volume 56. Kim is a member of the NSBA Council of School Attorneys and the South Carolina Council of School Attorneys. She is admitted to practice before the state and federal courts of South Carolina and the Fourth Circuit Court of Appeals.
Practice Areas
Kim works primarily in education law with an emphasis on special education and disabilities law, student matters, and litigation. She provides school districts counsel in disability-related legal matters and student matters, assists districts in handling complaints filed with the South Carolina Department of Education and the Office for Civil Rights, and handles special-education due-process hearings and appeals. Kim also handles litigation matters for school district and non-district clients. Kim speaks frequently on various school law topics, with a particular focus on special education and disabilities law.
Personal Background
Kim is a graduate of Berkeley County Public Schools. She obtained her Master of Speech Pathology and practiced speech pathology in public schools in South Carolina and Georgia and in medical and other clinical settings. Kim's husband is a speech pathologist in Lexington School District One. They have two sons who attend school in that district.