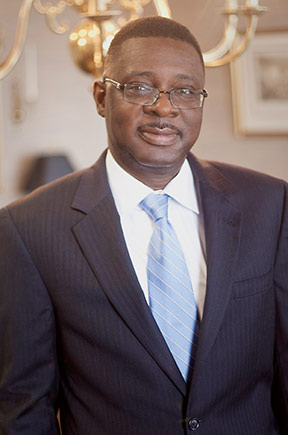 Vernie L. Williams, Partner

The Tower at 1301 Gervais Street, Suite 1400
PO Box 11367
Columbia, SC 29211-1367
Phone: (803) 254-4035 | Fax: (803) 771-4422
vwilliams@hmwlegal.com
Download vCard
Education
Clemson University, B.A., Political Science and English (1991)
University of South Carolina School of Law, J.D. (1995)
Professional Information
Vernie was admitted to the South Carolina Bar in 1995. He was employed by the Solicitor's Office for the Third Judicial Circuit from 1995-97. He was initially assigned as an assistant solicitor, then became the multi-jurisdictional task force prosecutor for the Third Judicial Court. While he was assistant solicitor, Vernie prosecuted numerous criminal cases for crimes ranging from property offenses to murder. Vernie is also a member of the NSBA Council of School Attorneys and the South Carolina Council of School Attorneys. Vernie is admitted to practice before the state and federal courts of South Carolina and the Fourth Circuit Court of Appeals.
Practice Areas
Vernie works in all areas of school law, with a current emphasis on student discipline, special education, personnel, and all types of litigation.
Vernie has handled numerous student discipline hearings held before hearing officers and/or school boards and provided advice to school districts in addressing the needs of special education students. He has also handled several special education due process hearings. Based on his experience as a prosecutor, Vernie has assisted school districts in many matters involving criminal charges brought against district employees. He has handled teacher dismissal hearings before school boards. Vernie has also successfully defended school districts in jury trials for claims brought on such matters as student assaults. Vernie lectures frequently and provides in-service training for administrators and teachers in many subjects, including employment matters, sexual harassment, student discipline, social networking, special education, and student constitutional issues.
Personal Background
Vernie is a graduate of Williamsburg County Schools. His wife is an elementary education teacher in Richland School District Two. They have three sons, twins who attend school in Richland School District Two, and their oldest, who is in college.